Real-time visualization of status and progress for manufacturing, inspections, and more!
Centralize and digitize your entire workflow, including planning, work orders, and inspection forms.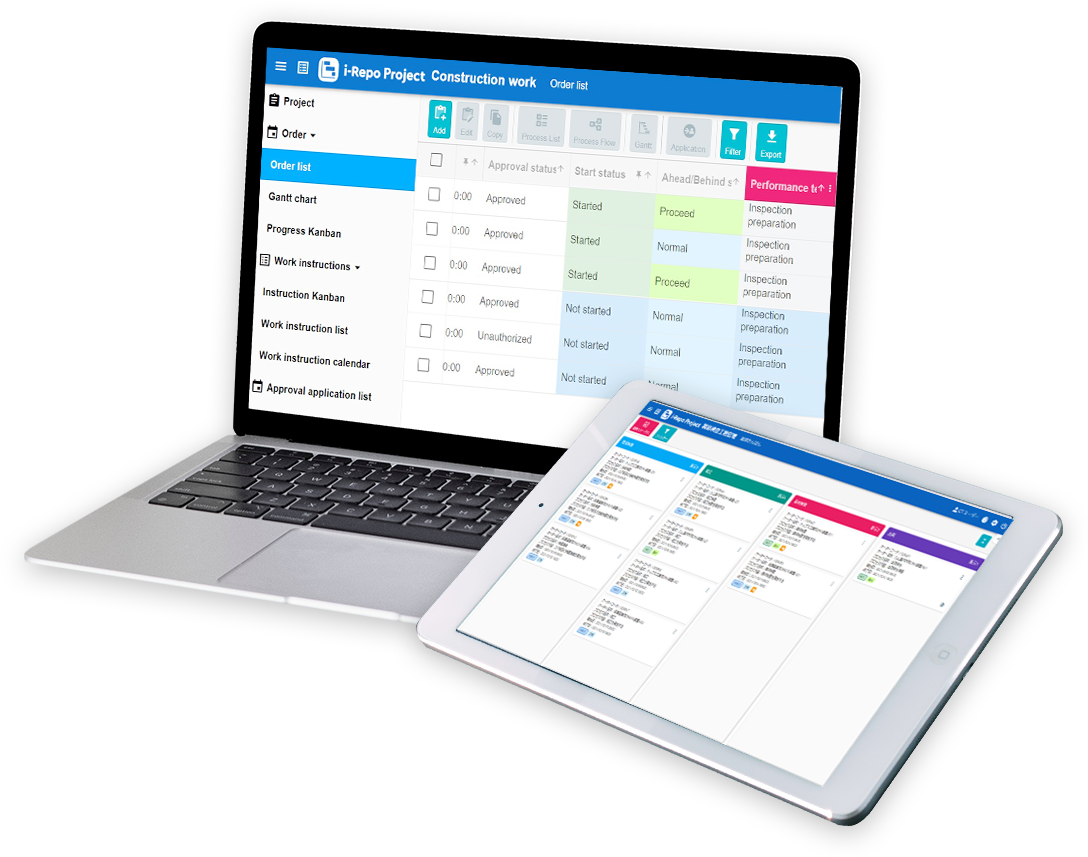 is flexible
It's simple and easy to use,
yet multifunctional!
Suitable for any business
i-Repo Project is designed with the shop and manufacturing floor in mind and to be easy for anyone to use.
Create custom workflows taylored to each individual customer.
Features such as auto generated Gantt charts and other features minimize time needed to input and verify data using a number of operators to create work processes.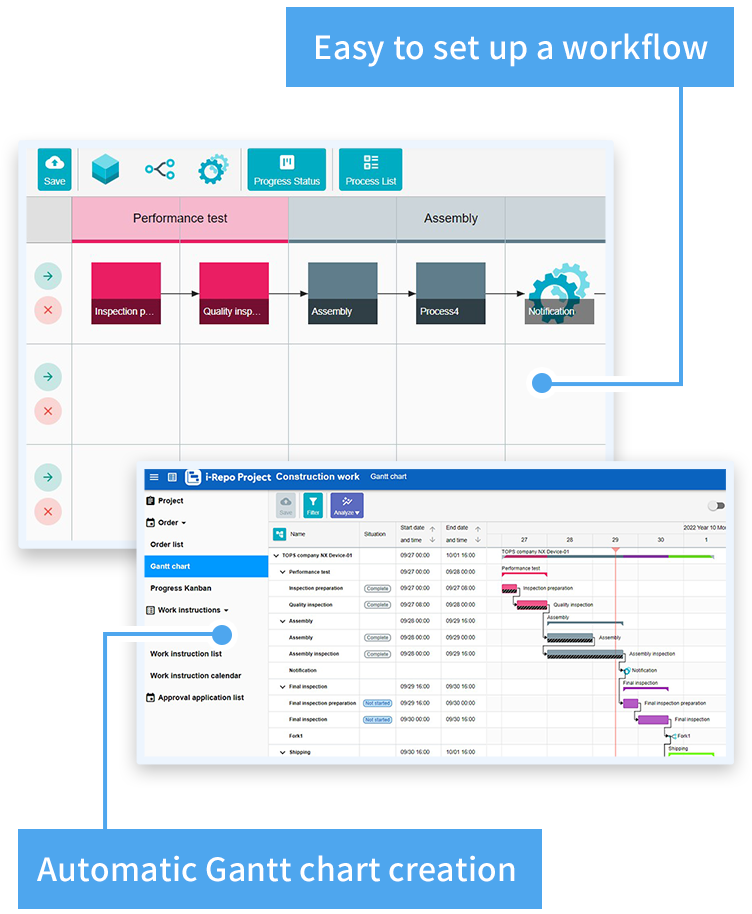 is real-time
View projects and the process of tasks in real-time
Get real-time status updates in three (3) ways!
Three (3) different ways to visualize the real-time status of your manufacturing operations let you know the status of work such as quality inspections that have not started, are in progress or are completed.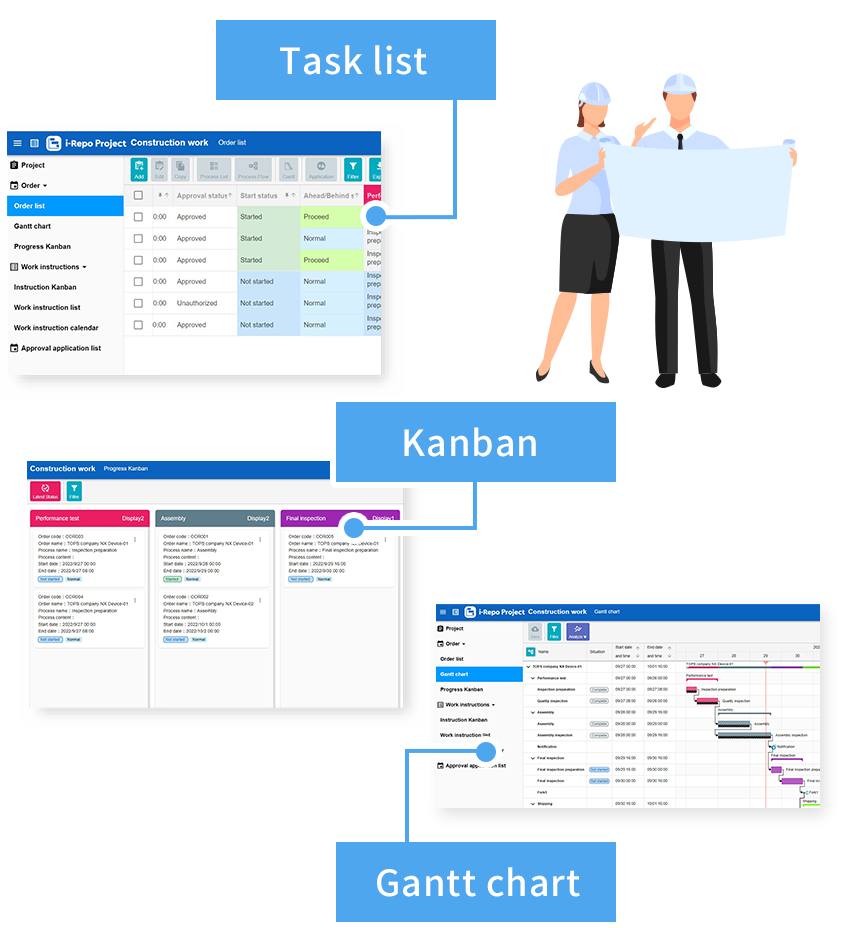 is "anytime, anywhere"
Check work orders "anytime, anywhere" on your smartphone or tablet!
Use your smartphone or tablet to check work orders wherever you are at any time. You can also update work performance.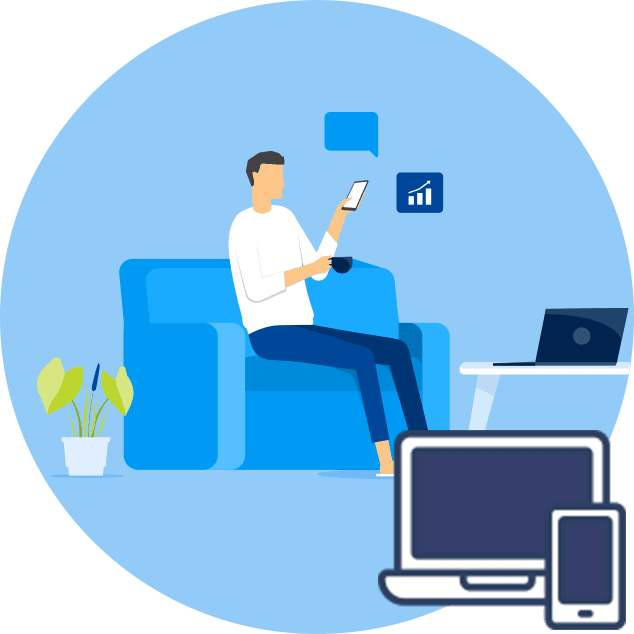 is integrated with i-Reporter
Digitize inspection forms to be more efficient!
Free yourself from the restrictions of paperwork!
Use familiar forms based on Excel or PDFs directly on iPads, eliminating the need to use and manage inefficient paper.
Because i-Repo Project and i-Reporter are tightly integrated, launch the correct form right from the work order. This makes any task quicker to start up and ensures the right form is used every time.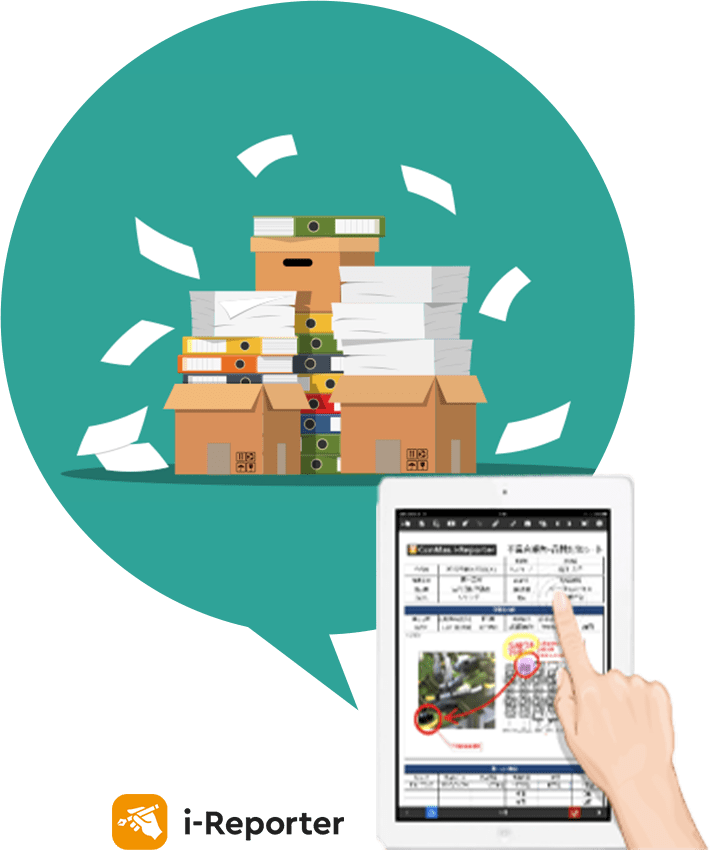 is integrated
Integrates with email, chat systems, and other systems!
Built-in API and Webhooks allow integration with external systems and communication software, making integration with existing systems possible.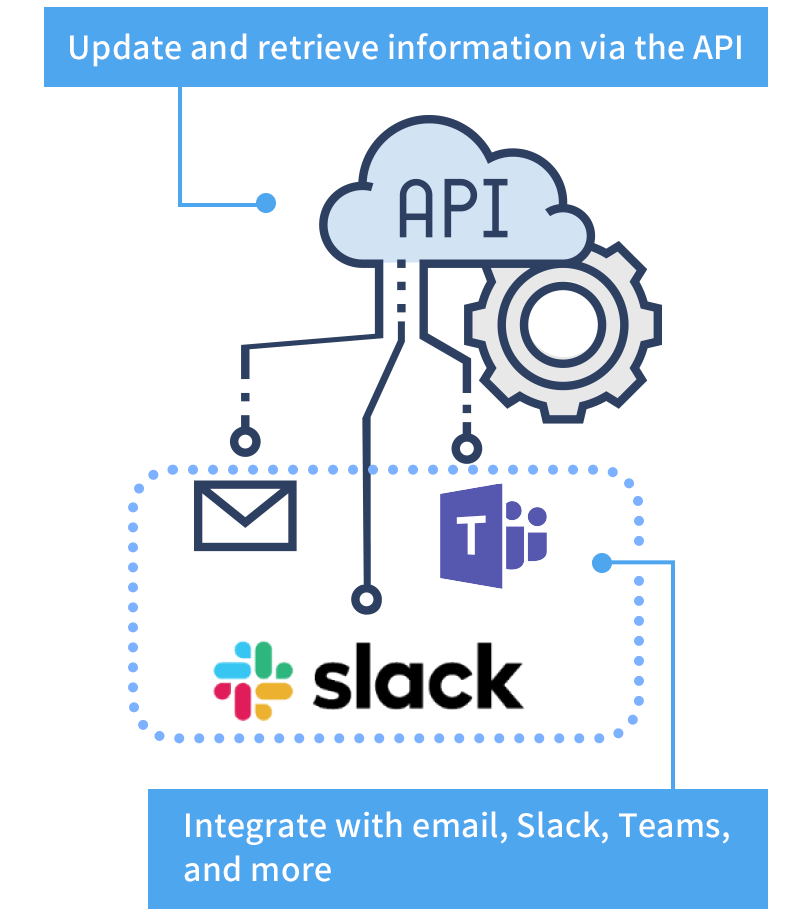 For those who have deployed i-Reporter or for those that haven't!
Do you have any of these issues
with your on-site project management?
・Our organization uses i-Reporter to digitize forms, but we need better Standard Operating Procedure (SOP) management and implementation.
・We want to link work orders performed on-site to forms with i-Reporter
・There is a need for real-time updates if work has been completed or is in progress
・On-site whiteboards with vital information of work needs to be accessible remotely and digitized